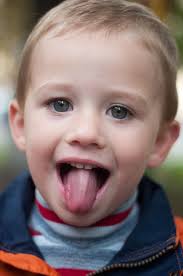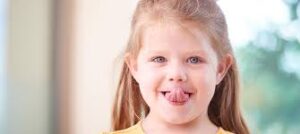 Ragweed season traditionally starts in the Chicago area around August 10th because the ragweed plant pollinates according to the light/dark cycle.  The peak ragweed counts occur in the last week of August and first half of September.  As I'm seeing patients over the past two weeks who have uncontrolled symptoms from ragweed allergy, I look back at how the governmental regulations announced during March-April to prevent spread of COVID-19 infection have influenced patients' ability to seek out and receive immunotherapy (i.e. desensitization) for ragweed pollen–as well as for other allergens.
Everyone assumes that the only form of immunotherapy uses an injection.  However, there has been a sublingual (i.e. under-the-tongue) tablet form of ragweed immunotherapy since 2014. Sublingual tablets also exist for (a) grass pollen allergy–which occurs here during May, June and July, and for (b) dust mite allergy that can be year-round for those affected.  For those who only are affected by a single allergen, the sublingual tablet can be effective from my experience since 2015 in reducing meaningfully the frequency and/or intensity of symptoms.
Both sublingual and subcutaneous (i.e. injection) immunotherapy have been shown to be effective. The prevailing view in the medical literature, though, is that subcutaneous desensitization for airborne allergens is still more effective.  A study (prospective, open-label and single center) published this month in the journal Pediatric Allergy Immunology compared 325 children on either sublingual or injection immunotherapy.  The results showed that the symptom and medication scores were statistically better for those on injection immunotherapy.  Three other head-to-head studies included a placebo group in the study design. Two of the three showed that both injection and under-the-tongue methods were better than placebo, but one was not better than the other. The third showed that only the injection method was better than placebo.
If someone has allergic reactions to either tree, mold or animal dander and wants to be on immunotherapy, the injection method would need to be used.  If one wants to use two different allergen tablets simultaneously, the FDA has a neutral stance. The package inserts that must be approved by the FDA state that these sublingual tablets have not been studied for safety and efficacy in those who also receive other forms—injection or under-the-tongue—of immunotherapy. The under-the-tongue approach could be tried carefully, though, for more than one of the three FDA-approved allergens at the same time based on a 2016 study in Journal of Allergy Clinical Immunology: in Practice.
Just as children and young adults are going back to school (virtually) this month, those who have allergic symptoms from airborne allergens can go back to analyze and rediscover the potential value of immunotherapy—whether that be by injection in the medical office setting or by tablet under-the-tongue at home.
Dr. Klein